AURORE GARNIER Founder and CEO
Aurore Garnier is a specialist in Security issues and international relations. She is above all, a woman of commitment and projects.

A graduate of the National Institute of languages and oriental civilizations, Aurore Garnier joined the Ministry of the Interior at the end of her university studies, but it was during a mission for the Special Operations Command (Ministry of Defense) that she discovered the African continent.

A woman with a project
After this first institutional life, Aurore Garnier decided to become an entrepreneur and trained in business management.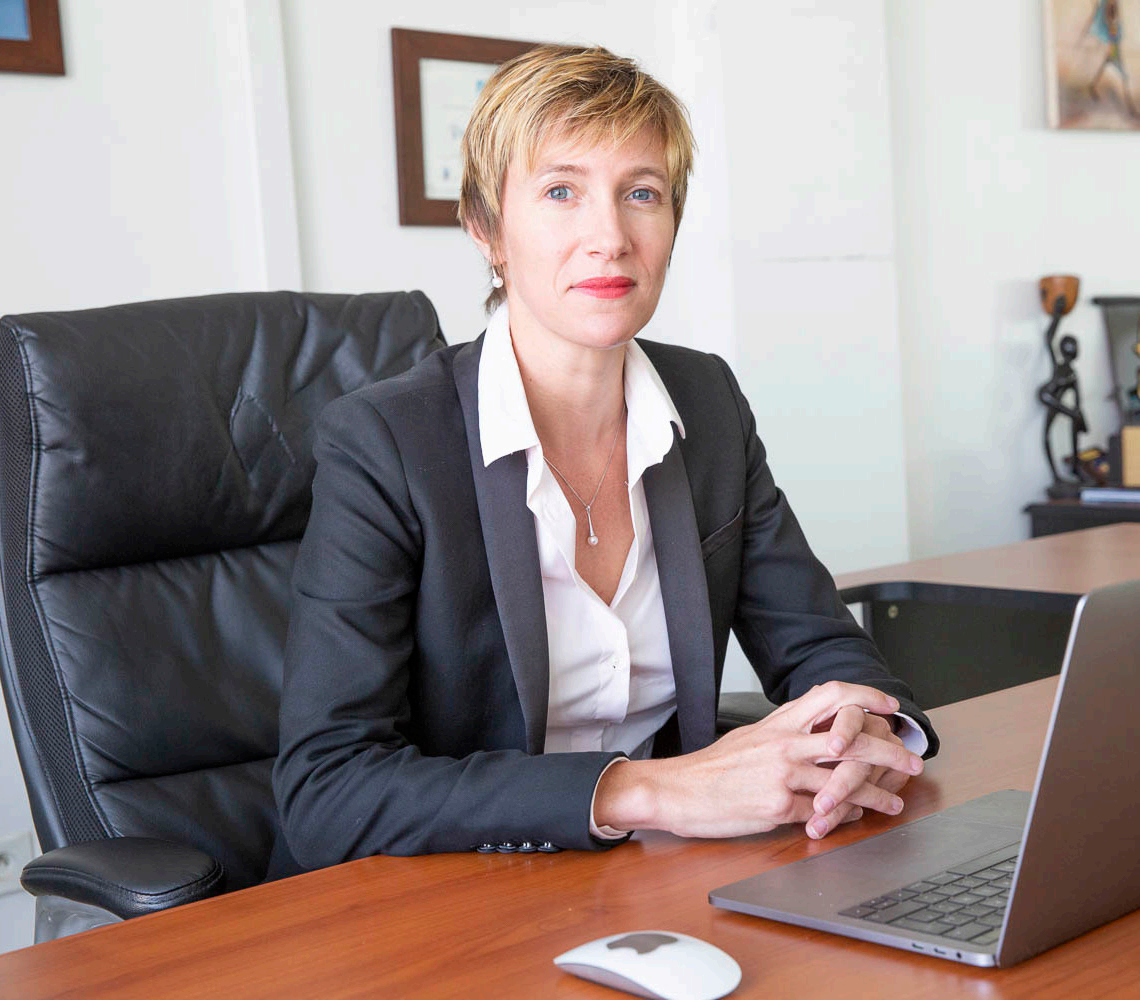 She created the consulting firm ISAO in 2014 in Abidjan (Ivory Coast) before making it a trusted brand throughout the West African region. It develops tools tailored to meet international standards while addressing the real problems of the continent: economic intelligence, brand protection, safety and security engineering, flow management, etc. Aurore Garnier is part of a global risk management approach.

In 2017, she accompanied the outsourcing of security at Blaise Diagne International Airport in Senegal, which she will co-direct until 2022. Today, she is interested in various projects: flow optimization, development of digital tools (AI, Big Data), e-learning, etc. and is an actor of change in Africa.

A woman of commitment
Passionate analyst and committed entrepreneur, Aurore Garnier supports numerous initiatives aimed at better understanding her environment. General Secretary of a research institute dedicated to security issues and socio-political dynamics in West Africa, she is an active member of the Ivorian business community through various associations (Club Abidjan Ville Durable, French Tech Abidjan, etc.).

Proud to promote and participate in the integration of women in the security industry, Aurore Garnier was named Knight of the National Order of Merit in June 2021.